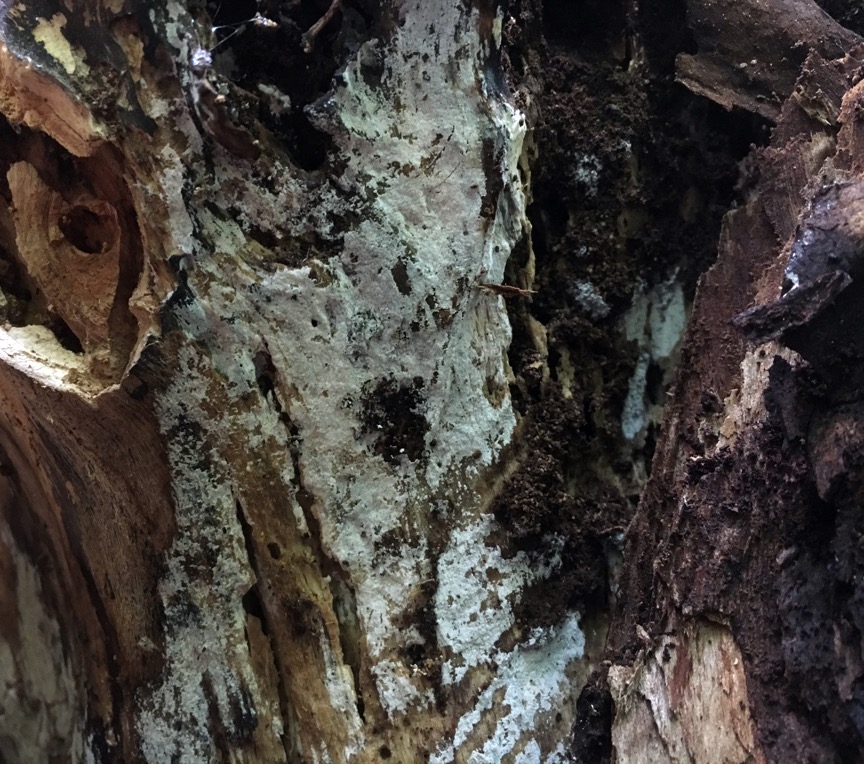 Subulicystidium brachysporum growing on the exposed, vertical wood of a fallen willow.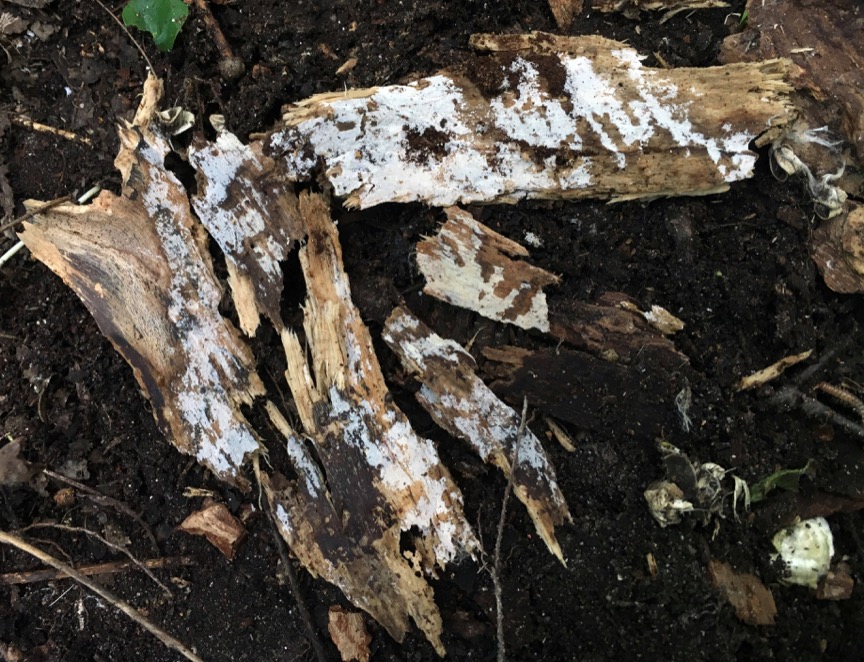 Sections of willow with the white, thin fruiting body of Subulicystidium brachysporum.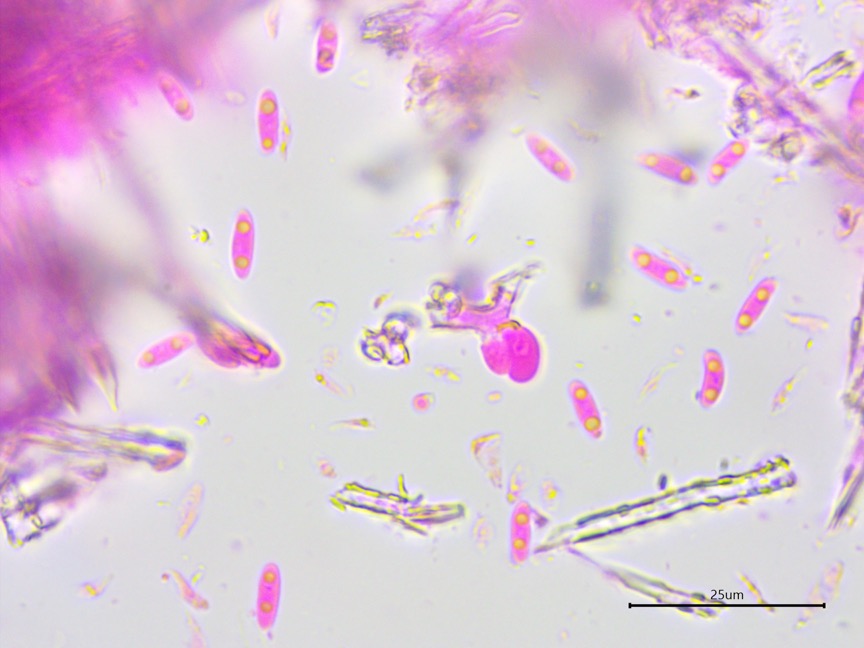 Biguttulate, narrowly cylindrical to allantoid spores.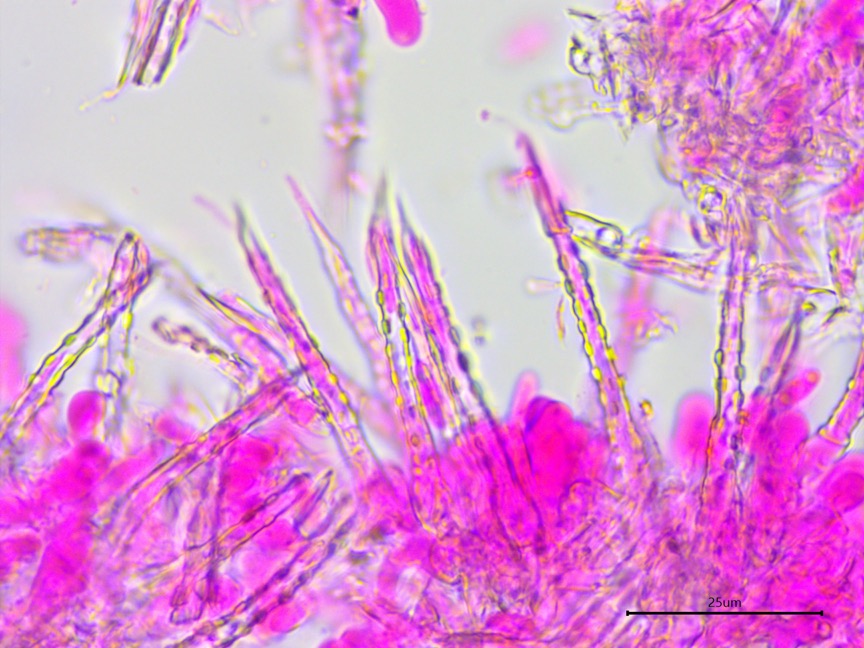 Needle-tipped subulicystidia.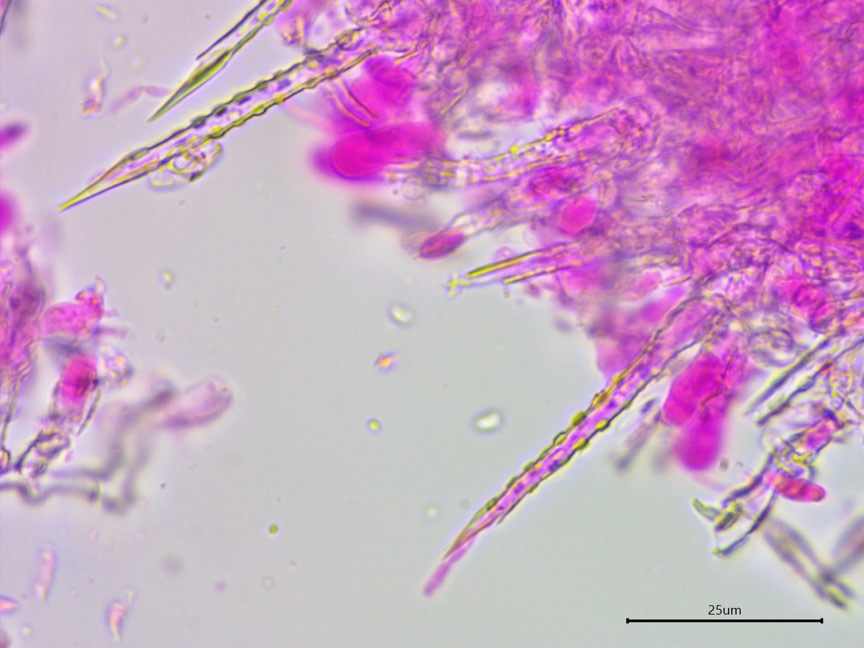 Here the hypha poking out of the subulicystidia can be seen more clearly.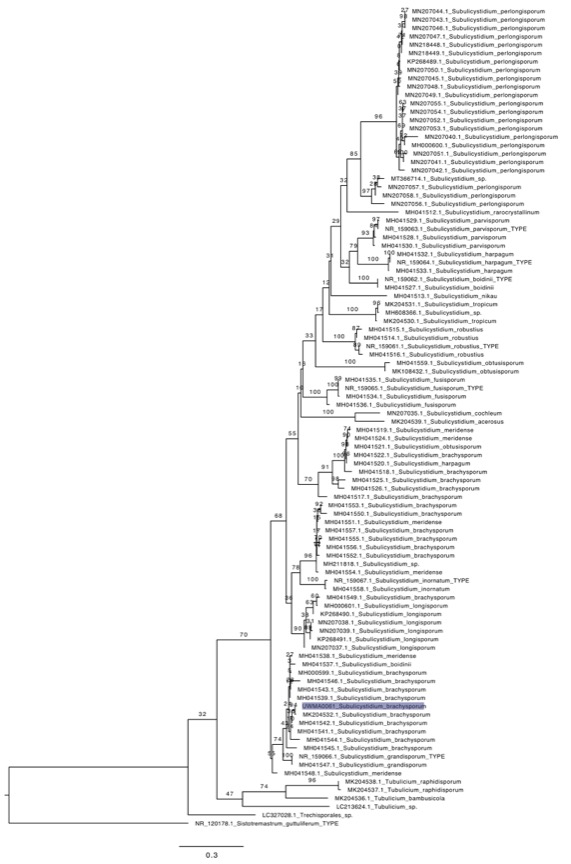 Phylogenetic tree of ITS rDNA sequences from the studied specimen (highlighted) and the top 100 similar vouchered specimens on GenBank. The sequences were processed with ITSx to remove the flanking SSU and LSU partial sequences, aligned in SeaView with MUSCLE, and made into a tree with RAxML using 100 bootsrap replicates and the GTRGAMMA substitution model. Sistotremastrum guttuliferum (type sequence) serves as the outgroup.