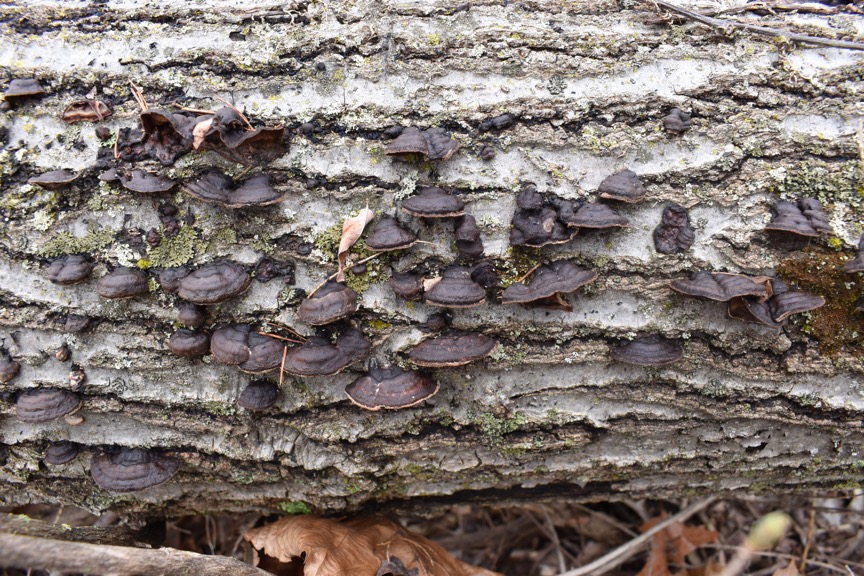 Effused-reflexed to dimidiate fruiting bodies of Punctularia strigosozonata.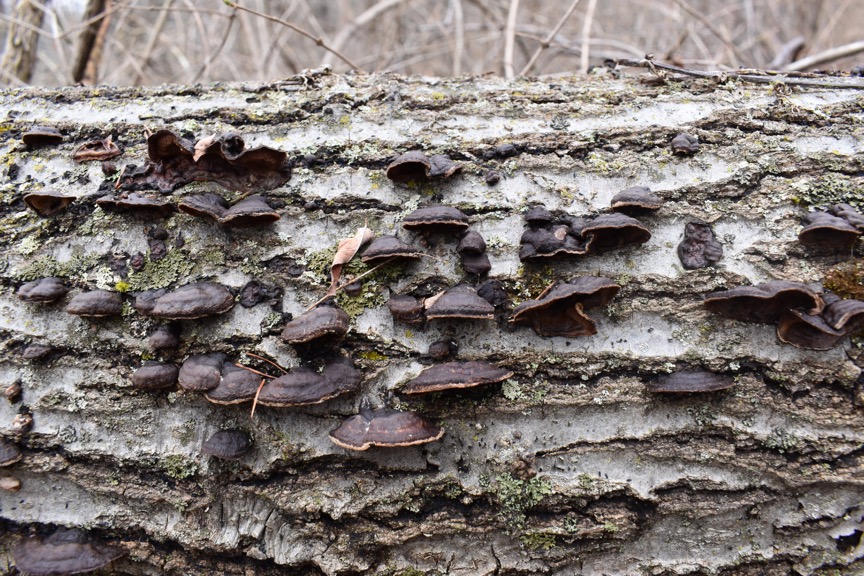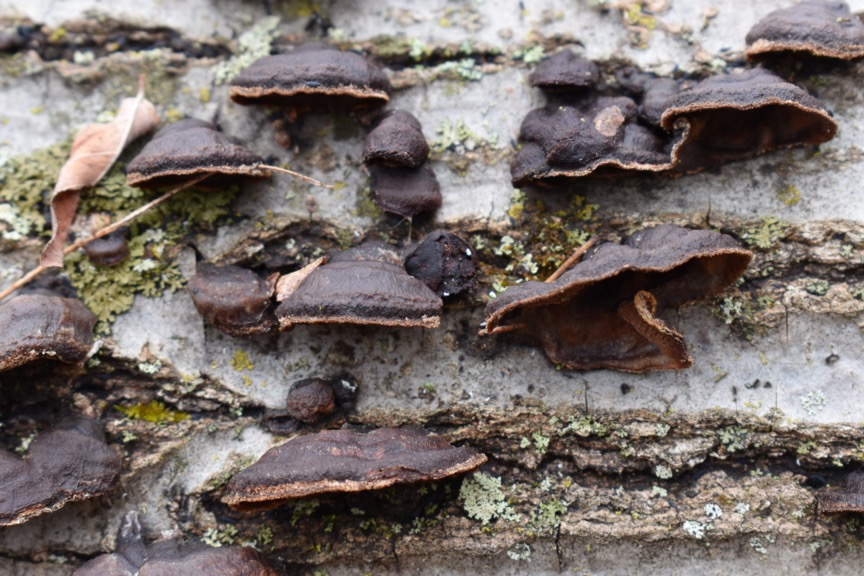 The cap margin is a different color than the rest of the cap.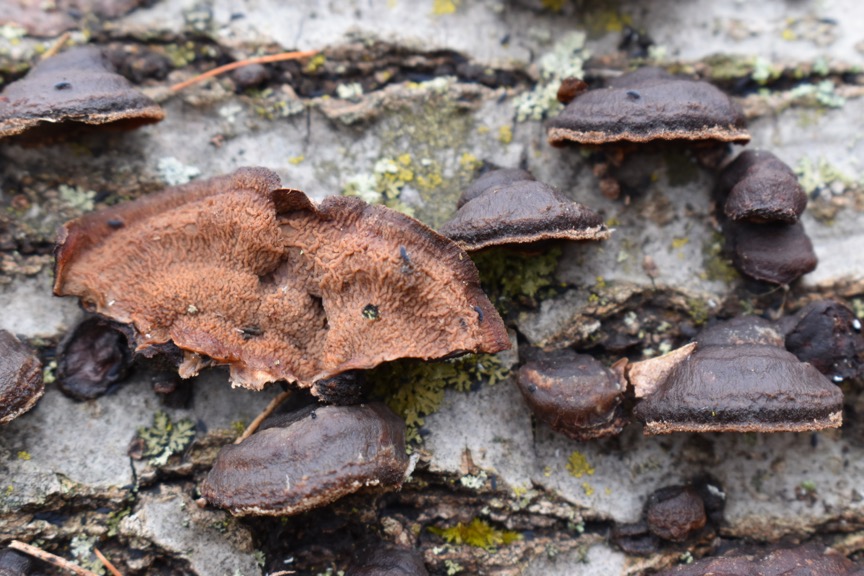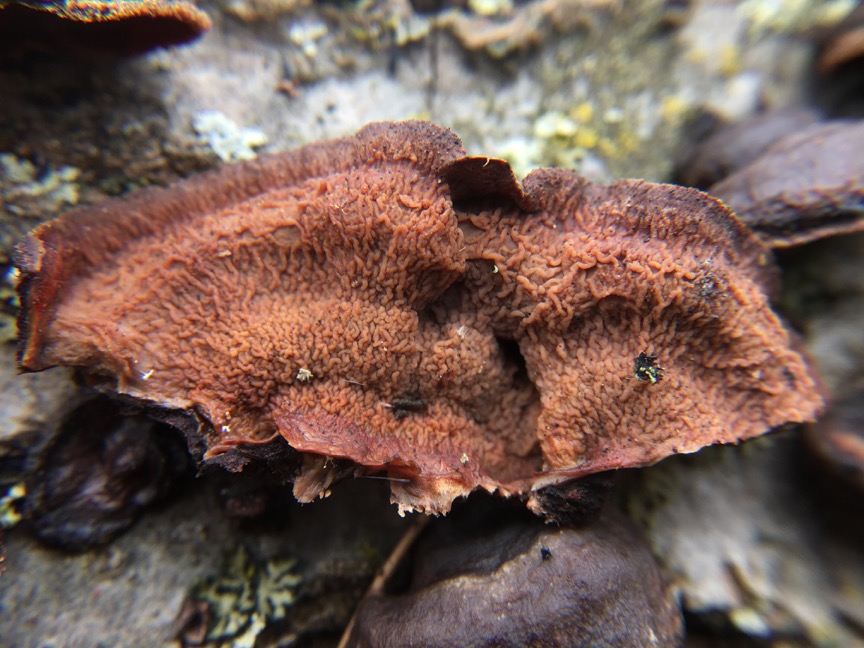 The hymenophore is radially wrinkled.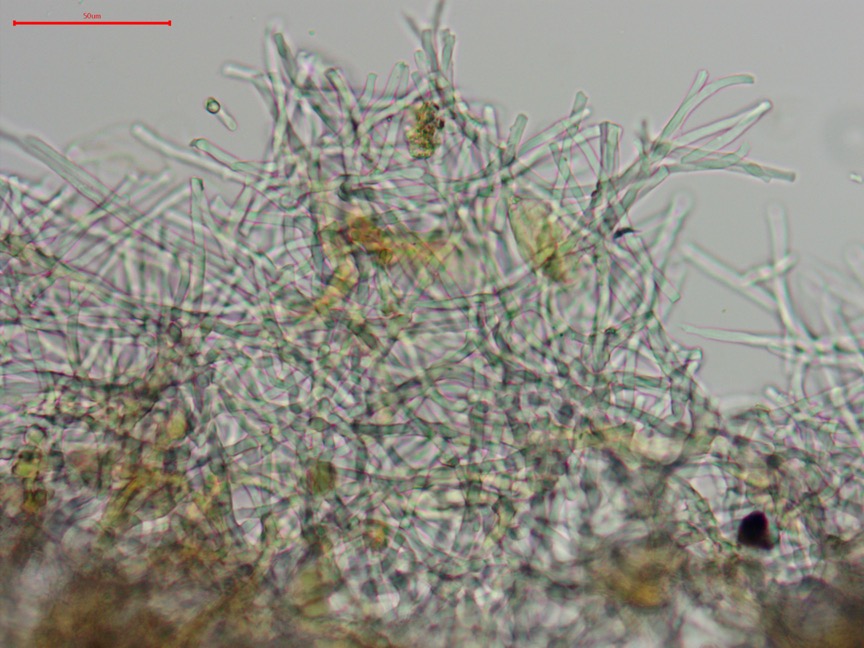 Abhymenial surface hyphae.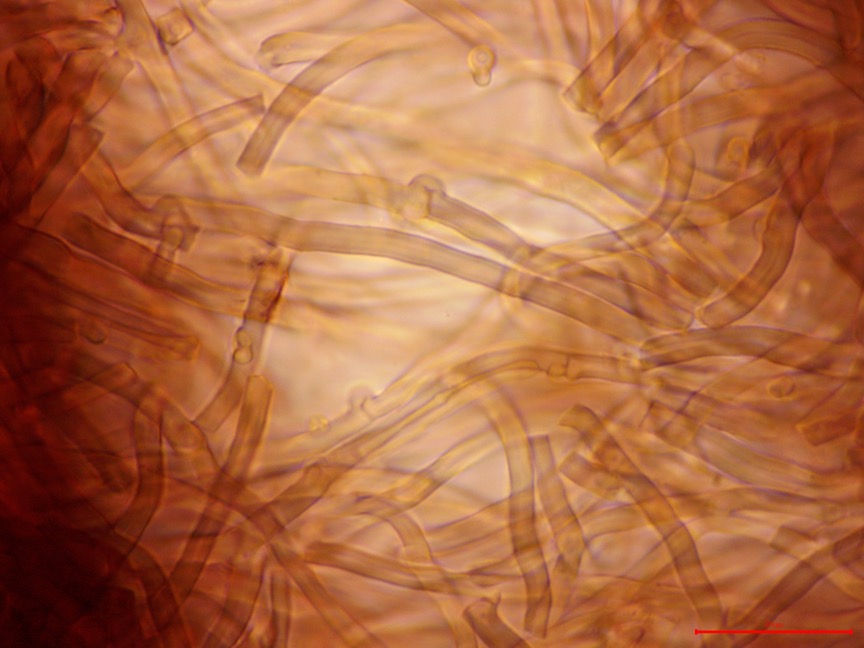 Brown subabhymenial surface hyphae.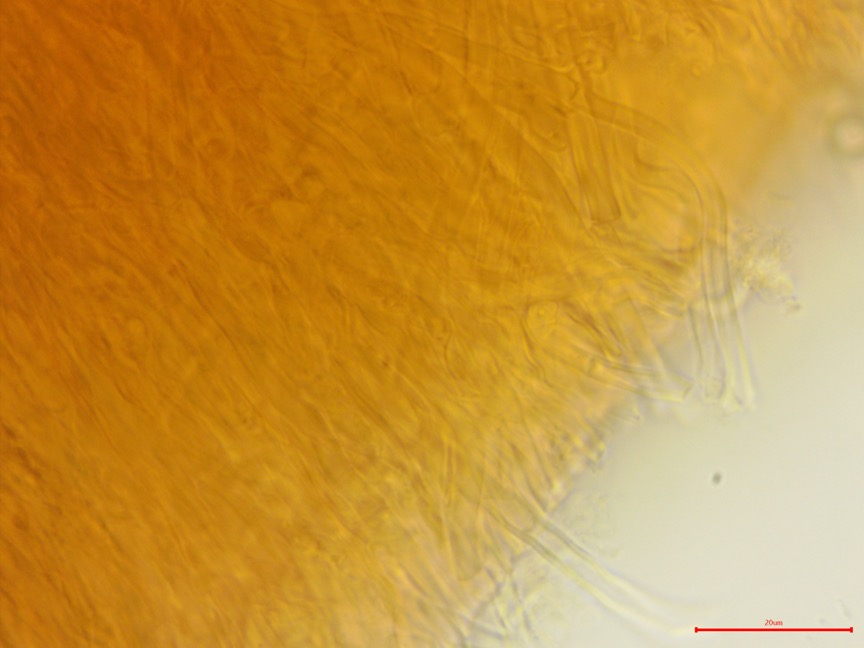 Thick-walled hyphae in the trama.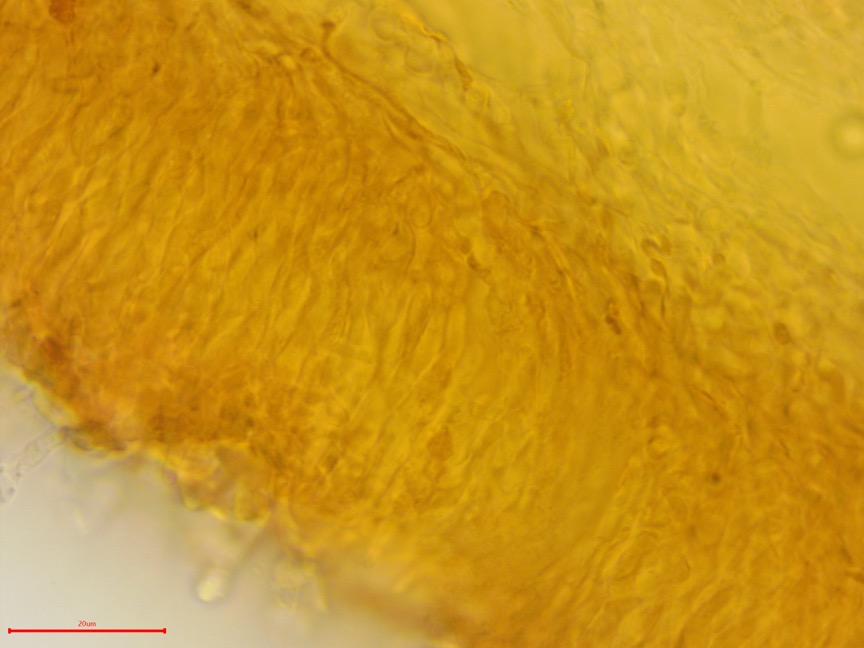 Subhymenial hyphae running into the hymenium.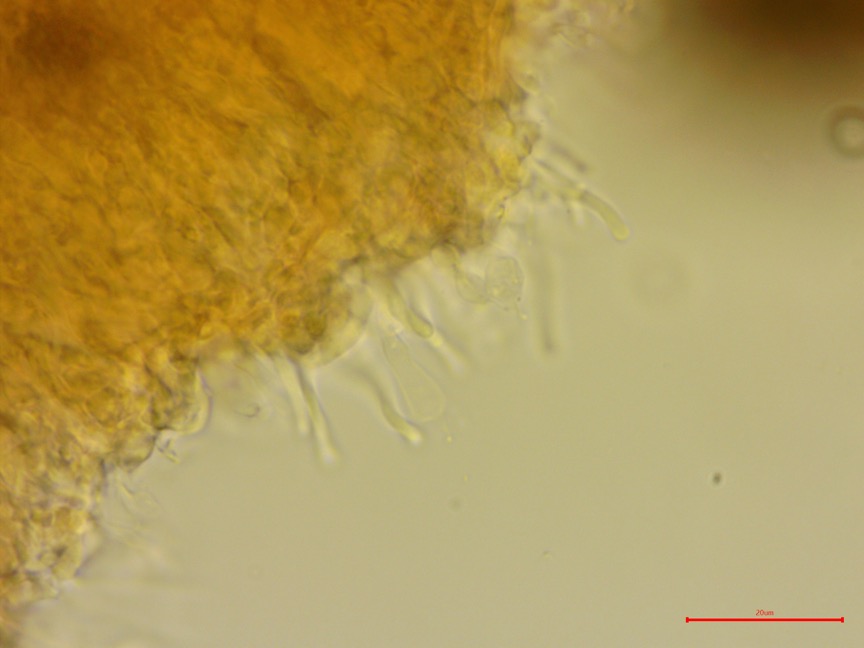 Clavate basidium.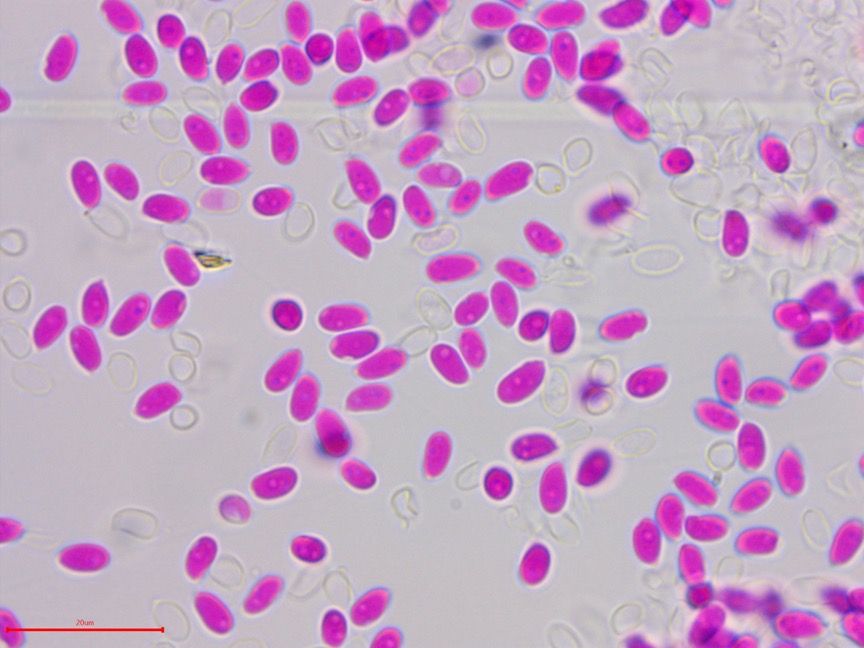 Cylindrical basidiospores.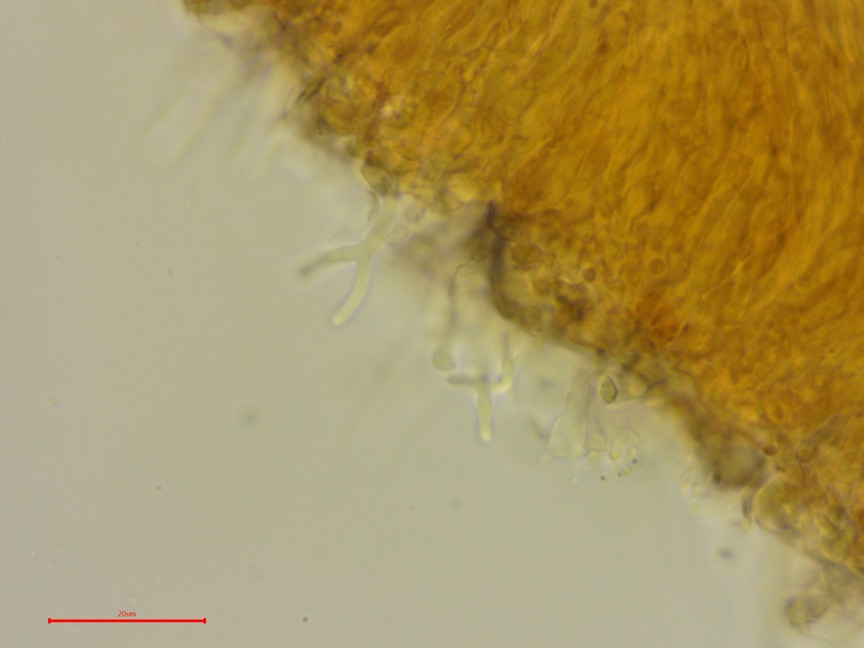 A look at projecting dendrohyphidia.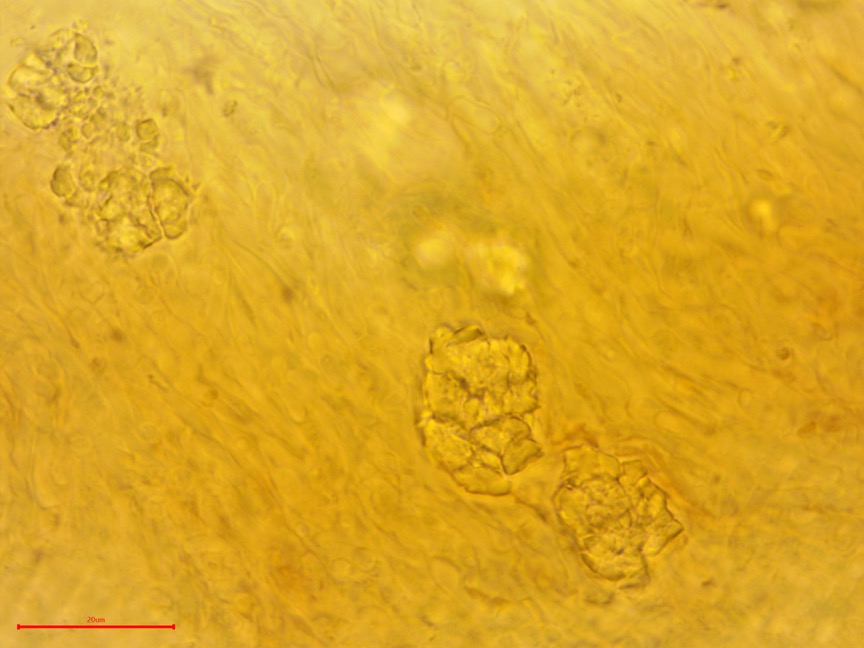 Granulated content was embedded in the hyphae.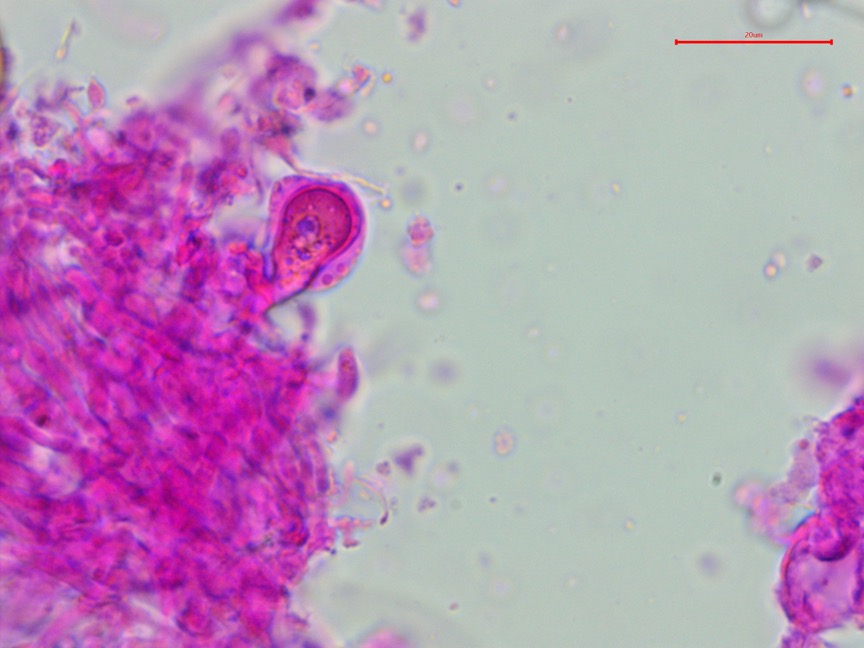 I only observed one of these strange structures.